Upcoming Single Day Workshops
To Register: Click on the PayPal link under the workshop that you want to take.
Email your information to [email protected] to RSVP. You will receive an email confirmation back.
Space is limited to 12 "Meet The Biz" Students.
Price: $30 per single day workshop
For upcoming workshops check out the Instructors page.
Upcoming Monthly Workshops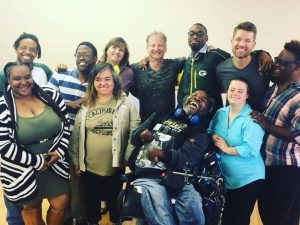 "MEET THE BIZ: SHOWCASE"

A 12 Week Workshop ending with a Showcase
AUDITION ONLY
*** AUDITION DATE : Wednesday June 3, 2020 – 2:30 pm to 5:30 pm
To sign up for an audition, email you name and contact info to [email protected]
In the subject line put SHOWCASE.
DATES OF REHEARSALS: Wednesdays – June 24, July 1, 8, 15, 22, 29, August 5, 12, 22, 26, September 2 and 9, 2020
2:30 pm to 5:30 pm
SHOWCASE DATE: Saturday September 12, 2020 – Time : TBA
Industry Guests will Invited to Attend.
Price : NO CHARGE
LOCATION: Performing Arts Studio West
Address: 438 S Market St, Inglewood, CA 90301
FOR MORE INFORMATION
Call : 323-868-9913
or
EMAIL: [email protected]
Have a big audition coming up? If you need to refocus what you want in your acting career, if you have new pictures or resumes looked at, if you are wondering how to go about finding and auditioning for an agent or manager, if you just want to work on your craft, then this is for you. Get private one-on-one coaching!
Regular Private Coaching Rates:
$100 – One Hour
One Hour Coaching:

SPECIAL!
If you buy 5 prepaid coaching sessions, you get an one for free.
Private Coaching Special:
$500 – (Buy 5 prepaid and get an extra one for free)
Times
Weekdays from 10:00 am to 2:00 pm

Evenings from 7:00 pm to 10:00 pm

Weekends from 2:00 pm to 5:00 pm

Adult and children's classes available


(Times vary depending upon the Instructor)
Location
Classes are held at:
Performing Arts Studio West in Hollywood
438 S Market Street
Inglewood, CA 90301
and
The Village at Ed Gould Plaza
1125 N. McCadden Place
Los Angeles, CA 90038
Class Fees
All monthly workshops are $200.00 (4 classes)

All single day workshops are $30.00

Some workshops are a suggested donation. (If our Crowd Funding 2016-2019 is met, all workshops will be at no charge.)

Coaching Sessions: $100 (One Hour)
Deposit & Payment Policy
Classes require a $100.00 deposit. The balance is due the first day of class, but the check can be postdated. (Except for the one day workshops of $30.00 to be paid in full when registering for each class.)
Cancellation policy: 48 hours notice prior to first class is required for a full refund.
Instructors are subject to change.
For the free workshops, no deposit is required, but attendance to all workshops within the session are necessary to keep your space. If you must miss a workshop, please give 48 hours notice to allow your space to be filled.
To Register – Phone: 323-868-9913 and/or

[email protected]
Registration Information
** Meet the Biz workshops do not guarantee employment.